News
Bronx fire: at least 19 dead, more than 30 injured as fire ravages Twin Park building in New York | US News
At least 19 people, including nine children, have died after a fire ravaged a building in New York City.
New York City Mayor Eric Adams has confirmed the "horrific" death toll in the Bronx building fire.
A city official who was not authorized to speak to the media confirmed to The Associated Press the number of dead children.
More than 60 people were injured and 13 people were still in critical condition in hospital, said Stefan Ringel, senior adviser to Mayor Eric Adams.
"It will be one of the worst fires we have seen in modern times," said Mayor Eric Adams.
The majority of the victims suffered from severe smoke inhalations, New York City Fire Marshal Daniel Nigro said.
About 200 firefighters responded to the blaze at the Twin Park Apartments, a 19-story building on East 181st Street in the Bronx.
Photos posted online show a rescue ladder extended to the eighth floor, several limp children receiving oxygen after being transported out of the building, and people being evacuated with sooty faces.
Firefighters "found victims on every floor and brought them out in cardiac and respiratory arrest," Nigro said.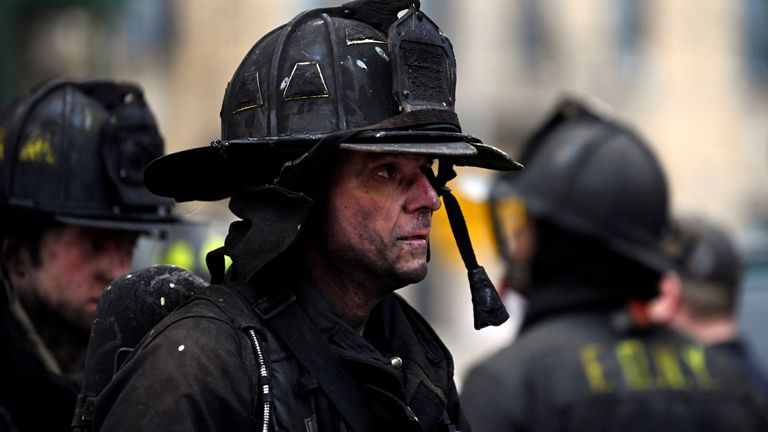 "This is unprecedented in our city. We expect there will be many deaths."
He added that the fire started in a duplex apartment spanning the second and third floors and that firefighters found the apartment door open, which apparently allowed the flames to accelerate and spread rapidly. smoke.
Mr Nigro went on to describe the blaze as one of the worst fires to hit the city in recent memory, comparing it to the Happy Land social club incident in 1990, which killed 89 people.
Residents of the surrounding area have been urged to close their windows to avoid smoke inhalation, by the New York City Emergency Management Department.
The fire is not believed to be of suspicious origin, but the cause is under investigation.
It occurs just a few days after a Philadelphia house fire kills 13 – including seven children –