News
Ukraine talks: European diplomats remain nervous as NATO talks hinge on 'Russians retreat' | World news
The encouraging news from these talks was that the Russian delegation had not come out and that there were no reports of brawls in the conference hall.
In fact, the talks went on longer than expected, delaying the rest of the agenda. On a day when expectations were low, these were all good signs – nothing, it seems, went particularly badly.
But did something go particularly well? Certainly there were signs of a slight thaw in the frozen relationship between NATO and Russia, with proposals for further discussions in the future and the specter of reopening reciprocal offices.
NATO blamed for tensions with Russia

Diplomats from NATO countries have told me previously that they are open to negotiations in certain areas, including arms reduction and greater transparency on military exercises. It seems that the Russian delegation listened to this proposal without raising its arms in the air. It might not have been a warm dialogue, but at least it happened.
The flip side of it all is that resurrecting a long-term relationship was only part of this reunion. The heart of it was centered on the tensions in Ukraine and, on this front, progress was much less evident.
NATO Secretary General Jens Stoltenberg reiterated his claim that there is a real prospect of armed conflict on European soil. Its problem, of course, is that Ukraine is not a member of NATO, therefore does not gain the protection rights that are granted to members.
Under NATO's famous Article 5, an attack on one ally is considered an attack on all. This is the principle of collective defense, which in effect means that an attack on a NATO member would trigger a military response from all, including the United States.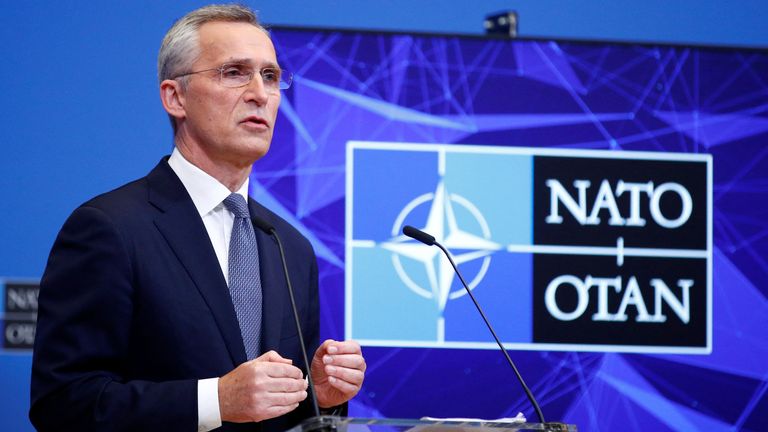 Ukraine borders with a range of NATO members, all of whom fear a Russian attack on their neighbor. But NATO's exact response remains uncertain.
Here in Brussels, Mr Stoltenberg spoke of "serious repercussions" in the event of an attack, but, once again, emphasized the use of sanctions rather than soldiers as a deterrent.
The bet is that President Vladimir Putin will depend on Russia's economic strength to maintain the support of the country's oligarchs. Sanctions and economic damage would hurt it more than the prospect of bloody battles or cyber warfare.
But the truth is, among the diplomats I have spoken to, there is unease and uncertainty. Mr. Putin is seen as completely unpredictable.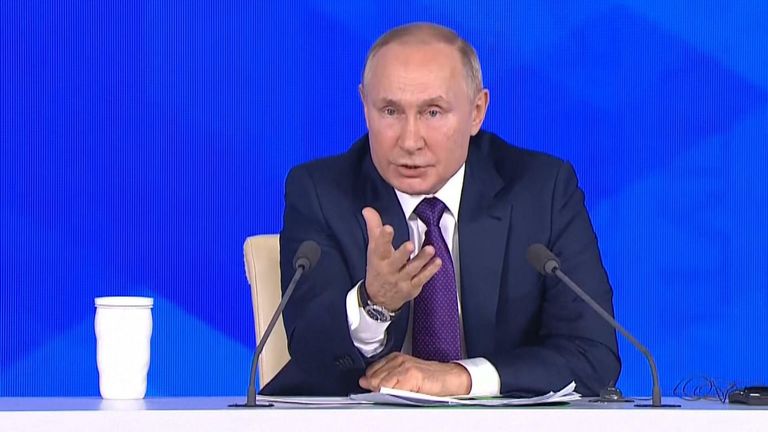 The assumption is that he does not invade, but the fear is that he also does not want to withdraw more than 100,000 troops without giving them something to do; a reason to be there.
So it is very difficult to guess what happens next. At the moment, the terrain at the border is muddy and treacherous, which would hamper any invasion. And the war might not even look like battalions invading a border – if this conflict does arise, expect it to start with cyber attacks that deactivate critical infrastructure and disinformation campaigns.
Mr Putin knows the world is watching him, but he remains emboldened by the fact that, seven years after invading Crimea, his troops are still there. And, perhaps, knowing that certain European countries, including Germany, are rather dependent on Russian gas imports.
"Logically, it ends with the Russians retreating," a European diplomat told me. "But that's our logic. Putin's logic will be different. That's why we're nervous."